A series of pictures illustrating various news events that I covered in the Balkans in the recent years.
'Protestiram' - During the spring 2015, Macedonia saw the biggest demonstrations of its recent history, triggered by revelations of widespread corruption and eavesdropping, uncovered by phone tappings of members of the then ruling VMRO-DPMNE party. At the same time, in Kumanovo – a small multi-ethnic town in the north of the country – a shootout opposed the police and ethnic Albanian guerrilla members, leaving 18 dead. An episode seen by the opposition as a setup aiming at drawing attention away from the corruption scandal in reviving ethnic fears.
Zvezda Bioskop - Belgrade's liberated cinema:
On a cold night of November 2014, 200 movie enthusiasts took over the 'Zvezda' cinema in downtown Belgrade. Like the 14 other theatres of the former state owned company 'Beograd Film', it had been shut down following the hazardous operations of its new owner. A case typical of the hasty privatisation schemes of the 2000s. There were 679 cinemas in the Federal Republic of Serbia in 1968, only 88 were left in 2012.
Read my report in the Guardian (English).
And in French for Le Monde.
Belgrade Waterfront - 'Let's not drown Belgrade':
When the 'Belgrade Waterfront' Emirati luxury real estate project was announced in Serbia's capital in 2013, only few believed that it was really going to happen. Four years later, a large share of Belgrade Savamala neighbourhood has been destroyed or revamped in sometimes dubious conditions. The citizen initiative 'Ne Da(vi)mo Beograd' ('Let's not drown Belgrade') raised its voice against the project and its methods, triggering in 2016 the biggest demonstrations in Serbia since its 2000 'Bulldozer Revolution'.
Kosovo - On the 18th of February, 2018, the small Balkan country celebrated the 10th anniversary on its independence declaration. Ten yers later, Serbia doesn't recognise the independence of what it considers as its southern province. As do the vast majority of the ethnic Serbs living on the territory, representing about 5% of its population. I grasped the occasion to examine the Kosovar state identity, torn between two mutual exclusive definitions: civic multi-ethnic or ethnic Albanian.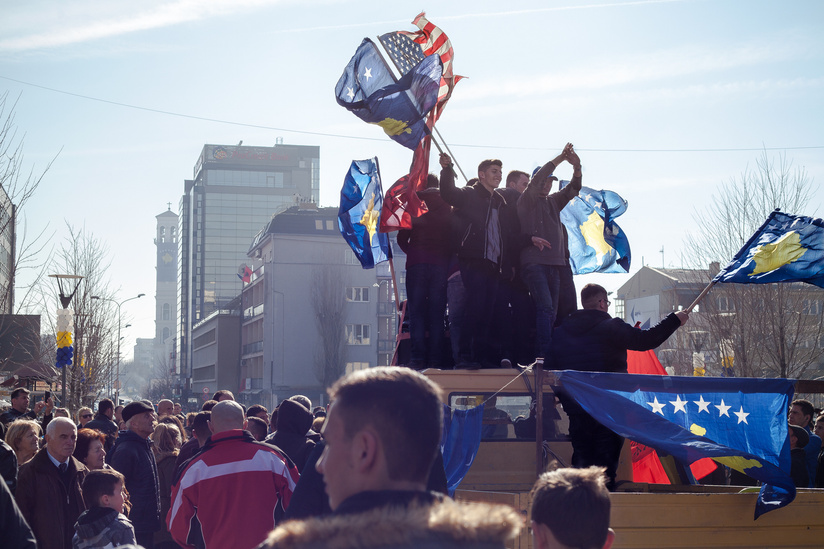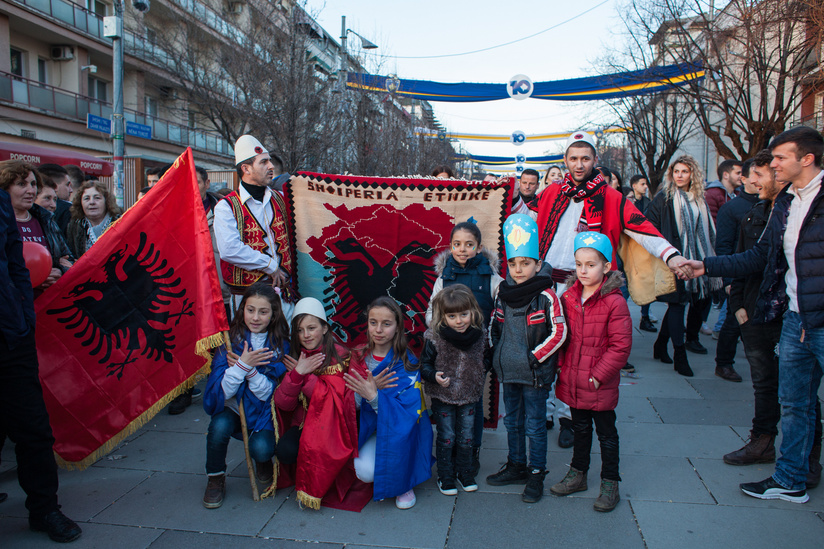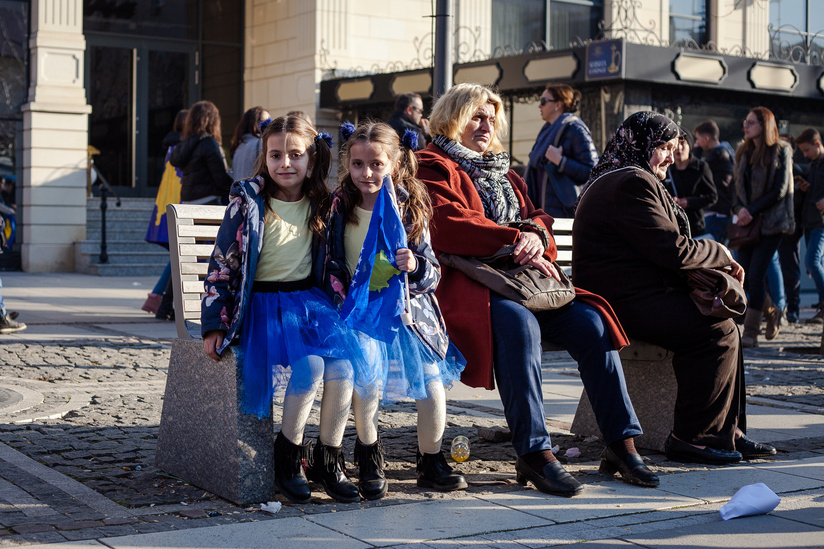 Bele Poklade - a Serb Orthodox carnival in Kosovo.
In a cold February day, colleague and friend Valerie Hopkins brought me to the small Serbian town of Š Š Štrpce in the Sharr mountains, in Kosovo. There we attended the local orthodox carnival which consisted of a parodic wedding during the day, and of fire celebrations at night. In the words of Valerie: "Bele Poklade is a Serbian orthodox carnival that occurs every year before the Lenten fast begins. Men dress up in mask for the humorous wedding of Kraljević Marko - and the bride is always a man (or a teenage boy) in drag. He/she rides a horse to the ceremony after being 'stolen'. When nights fall people do bonfires to remove the evil spirits for the coming year."